Patient's heart at your fingertips
Any patient can now be kept under full surveillance.
Cardio and VitalSign Monitors
Knowing a patient's vital signs tells a clinician a lot about them. Get an overview of temperature, blood pressure, pulse and respiration rate, and a clinician gets valuable data on whether they're healthy, feverish, recovering well from surgery, or in danger of an adverse event like heart attack or fainting. A record of vital signs over time tells ever more, letting clinicians know whether their condition is stable, changing gradually, or in dramatic decline.
The CardioView system provides all this information in one easy-to-use app. It eliminates the need to visit patients just to check vital signs, and ensures that when a clinician arrives in a patient's room, they're already equipped with all the basic info they need—so time with patients can be more efficiently spent probing deeply into their condition and symptoms.
How does our system work? A comfortable, noninvasive device is hooked up to the patient and transmits data to the CardioView server in real time using Wi-Fi or 3G. From there, it can be accessed from our intuitive PC Software and smartphone apps.
This allows near real-time monitoring of:
ECG (3, 5 and 12 leads)
SpO2/desaturation
Photoplethysmogram
Respiration
Skin Temperature
GPS position
Beat-to-beat Non-Invasive Blood Pressure
Key specifications
The CardioView system handles logistical issues so patient care providers don't have to.
It's equipped with a range of technological features that makes checking patient status nearly effortless:
Light weight: 250 grams
Ambulatory
ECG and vital signs in single device
30 hours Wi-Fi on single charge battery live
Automatic Early Warning Score
Digital bi-directional data with EHR's
32 GB Internal Backup Memory
ECG monitoring by 3-leads of unlimited number of patients simultaneously
Continuous ECG monitoring by 3-leads for extended periods of time
Monitoring via mobile internet networks
ECG retrospective analysis using Holter monitoring programs
Compact ECG recorders
Automatic classification of ventricular complexes by their form
Automatic analysis of ventricular and supraventricular
Analysis of the ST segment dynamics
Calculation of the spectral and temporal variability rate per day for each hour of recording and at 5 minute intervals
Calculation of the QT interval value by the pick and at the end of T wave (QTa and QTe)
Analysis and graphical calculation of the QT interval values dependent from RR per day
Automatic selection of stimulus artifact signal and analysis of pacemakers
Automatic calculation of HR, RR, ST trends (all channels)
Frequent analysis of cardiac arrhythmias
Analysis of the P wave, including the definition of PQ interval
and analysis of events of type P on T
Analysis of QRST alternation
Detection of apnea episodes
This technology takes care of the basics, but it goes well beyond them. The system performs full real-time ECG arrhythmia diagnostics including ventricular and supra-ventricular rhythms, RBBB, LBBB, AV block, Pause, QT, QTc, ST changes, ECG lead map, HRV, Automatic Early Warning Score and many others. That means less time spent performing basic tests, and more time talking to and treating patients—creating more consistent care and better results.
HW9A Device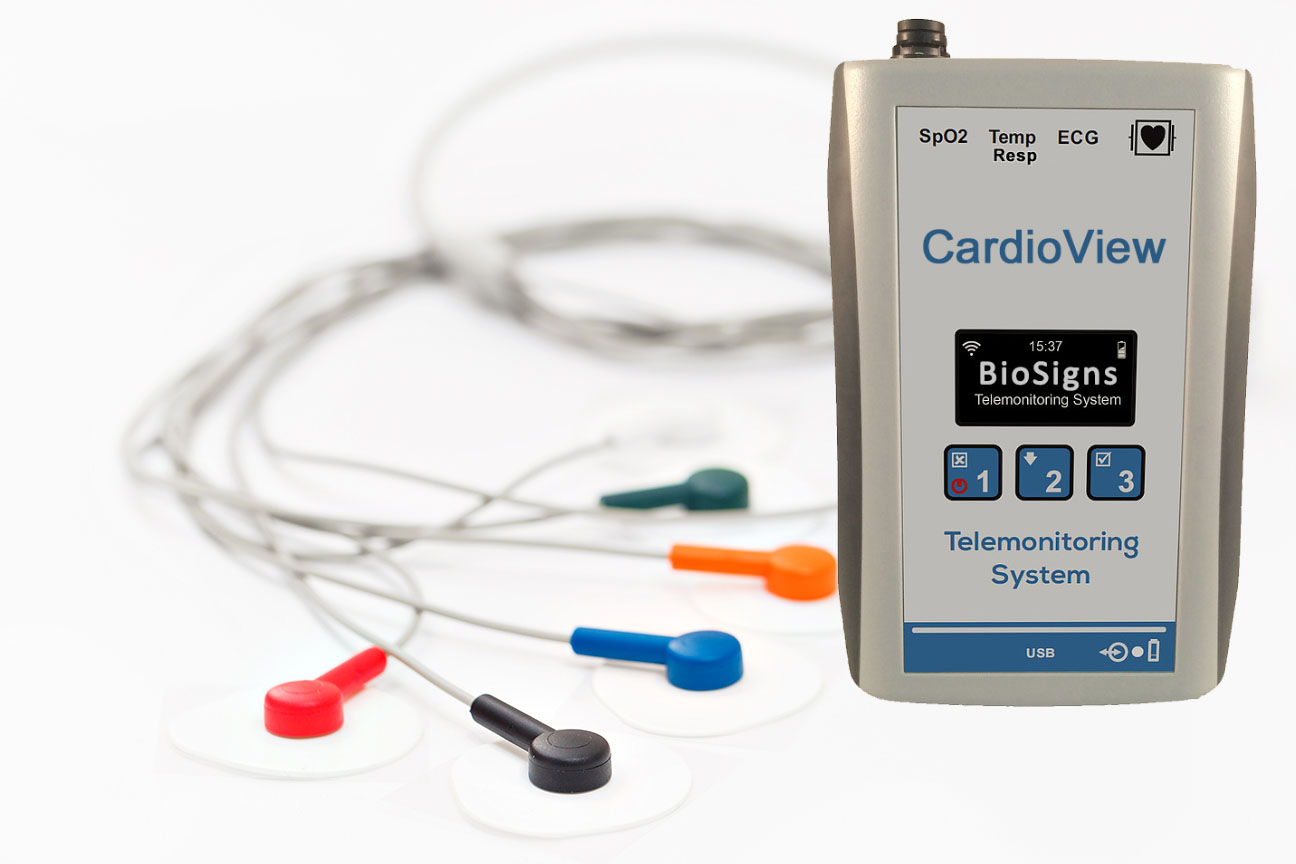 HW9E Device